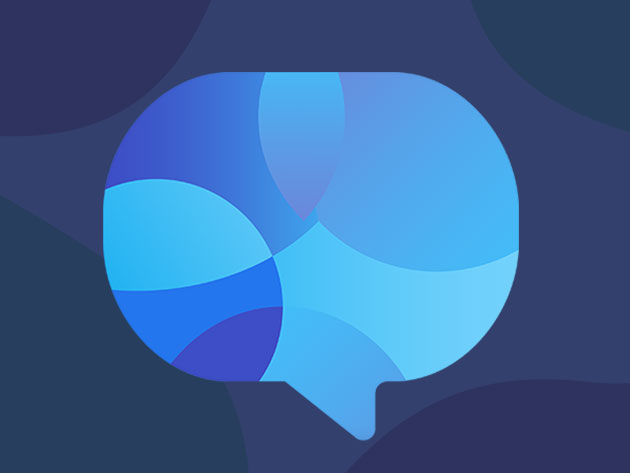 The Complete Communication Skills Master Class
493 Lessons (24.5h)
First Section: You Can Be a Communication Skills Master

0 Promo Video The Complete Communication Skills Course

1:16

1 Quick Wins! The High Tech Way to Perfect Communication

1:39

2 Listening is key (and why this isn't just a public speaking course)

3:14

3 Become part of the top 1% of communicators right now!

3:24

4 Good news, the problems we think we have, aren't real

5:35

5 Communications skills are the most important skills for success and are the least taught

2:43

6 Direct versus indirect communication

2:49

7 Let's hop in with something new. Big Business Communications

1:34

8 Communicate your message to companies, big and small, to get them to take action

1:28

9 One person can get a huge corporation to pay attention and make things right

3:17

11 Here's what really happened. (1. goal. 2. message. 3. multiple audiences. 4. delivery mechanism. 5. style.)

9:05

12 Never Let Any Company Have the Final Word with you again

2:11

10 This video ruined the weekend of Executives at a major Phone Company

5:05

14 Master the Key to Motivation and Persuasion

4:54

13 Here is how you get Exactly Want you Want

3:06

15 Nobody Cares About You, and That's OK

3:58

16 See It, Taste It, Touch It, Feel It, Be It - Selling with Your Story

3:36

17 The Ultimate in Confidence builder - Seeing is believing

9:46

20 The Power of the Positive

5:03

19 You Are Normal to Fear Communicating In Some Circumstances

3:39

18 It's Easy to pass a Test when the Answer Is right in front of you

5:28

19 You Are Normal to Fear Communicating In Some Circumstances

3:39

20 The Power of the Positive

5:03

21 Debunking the Myth of Charisma

2:53

22 Never Fall for These Communication Gimmicks Again!

5:34

23 Here is where You decide if You are serious about improving your skills

2:00

24 Here is How to Get the Most Out of The rest of this course

3:19

25 Quick Wins! The Secret to Using Speaker Notes Effectively

1:25

26 Avoiding The Initial Wrong Turn Most Speakers and Presenters Make

2:22

27 Developing Expert Judgment for Your Public Speaking and Presenting Opportuniti

4:41

28 The Radical Yet Simple Solution To Finding Great Messages

3:17

29 Your Stories Will Make Your Ideas Unforgettable

6:41

30 Your PowerPoint Will Create Engagement, Not Slumber

6:37

31 Building an Ethical Cheat Sheet Just for You

5:28

32 This Is The Do Or Die Moment For Your Speaking Improvement

5:30

33 There Is a Perfect Test for Your Speech Or Presentation

4:57

34 I Will give You a Personalized Professional Presentation Critique Right Here

2:11

35 Continuing Your Path of Public Speaking and Presentation Skills Impro

2:53

36 Public Speaking for Kids and Parents Overview

2:18

37 Kids Communication Goals

2:03

42 Public Speaking for Kids 1st Video Rehearsal

3:18

43 Public Speaking for Kids 2nd Video Rehearsal

1:39

44 Public Speaking for Kids 3rd Video Rehearsal

7:02

46 Establishing Your Job Interview Goals

2:26

47 Research and Preparation for the Job Interview

5:15

48 How to Dress for the Interview

3:57

49 How to Make Small Talk

2:38

50 Tell Me About Yourself

9:37

51 The Proper Job Interview Mindset

5:07

53 Rehearse Your Interview on Video

6:04

55 How to Speak Up at Meetings Overview

4:16

57 Using Notes Effectively In Meetings

2:30

62 How to Deliver Criticism in the Workplace Intro

0:58

63 How to Deliver Criticism in the Workplace Start with Praise

9:53

64 How to Deliver Criticism in the Workplace Isolate Exactly What is Wrong

4:59

65 How to Deliver Criticism in the Workplace Give Highly Specific Advice

6:28

66 How to Deliver Criticism in the Workplace End with Positive Context

3:26

67 How to Deliver Criticism in the Workplace Video Rehearsal

3:56

68 How to Deliver Criticism in the Workplace Conclusion

0:50

69 Quick Wins - The Cell Phone Secret to Good Listening Skills

1:32

70 Stacking the Listening Environment in Your Favor

4:10

71 The Telephone Listening Trap Will Never Catch You Again

1:40

72 Housekeeping Note Sometimes You should Turn OFF Your Listening Skills

1:26

73 Setting Just One Agenda Item Listening

2:36

74 It Is Incredibly Easy to See How Well You Are Listening - Test

1:16

75 It's Even Easier to Listen When You Do This...

4:10

76 Technology Will Eat Your Brain Unless You Do This

4:43

77 Using Your Most Effective Body Language Tool

3:07

78 The Best Listening Body Language From the Neck Down

3:35

79 Reading the Speaker's Body

3:40

80 Connecting At the Emotional Level with Your Colleague To Hear All

1:54

81 Mastering the Art Of NOT Interrupting

2:18

83 Engaging In Conversation At Just the Right Time

2:51

82 Asking for Clarification Is A Great Form Of Listening

1:40

84 Strong Listening Creates Strong Reactions From You

1:10

85 Honing Your Sense of Timing and Judgment to Make You a Great Listener

2:23

86 Using The Magic of Pen and Paper Tools To Your Advantage

3:49

87 Summarizing the Conversation Is Great for You and Your Colleague

4:03

88 The One-Page Email Memo Summary Aces the Listening Skills Test - Every Time!

3:06

89 Conclusion - Your New Reputation As a Great Listener!

2:54

90 Master the Quickest, Easiest Way to Eliminate Verbal Tics

2:36

91 Now You Know Where the Tics Come From

0:50

93 Hit the Pin, Not the Sand Trap

1:07

94 Don't Let the Ding A Ling Get You

1:42

95 Appear More Confident By Using Smaller Words

1:39

96 You Will Avoid the Data Dump Blues

1:52

97 Never Worry About Remembering Again

2:16

98 The Number 1 Tip for Eliminating Nerves

2:08

99 A Focus Group To Make You Better

2:29

100 You Deserve a Personal Coach

1:08

101 Full Disclosure I am Not a Speech Therapist

1:20

102 Eliminating the Source of Your Speaking Discomfort

1:31

103 Conclusion You Can Now Speak Without Verbal Tics

0:53

104 Never Let These Two Classic Body Language Blunders Slow You Down

3:10

105 Quick Wins - You Will Look Your Best on FaceTime, Skype, Facebook Live

1:52

106 The Ultimate Tricky Body Language - Touching

2:16

107 Big Picture - Make Everyone You Work With Feel Comfortable Working With You

2:30

108 Your Nerves Will Never Show Again in the Workplace

2:17

109 You'll Never Fall for These Body Language Myths Again

7:12

110 Here Is Exactly What to Do With Your Hands

5:30

111 The Composed, Confident Video Star

10:03

112 Never Spotlight Your Blunders and Mistakes Again

4:52

113 You are Now Ready for Prime Time TV

4:21

114 The Number 1 Tip for Curing Body Language Problems Is...

5:08

115 The Real Way to Improve Your Body Language Confidence

2:22

116 Great Body Language for Your Presentations

11:13

117 PowerPoint Will Never Turn You Into a Robotic Bore Again

3:38

118 Confident Briefing to Colleagues and Others

1:33

119 Keynote Speeches Will Showcase Your Calm and Confidence

3:56

120 Use a TelePrompTer Like a Network News Anchor

7:37

121 Networking Like a Pro, Not a Wall Flower

3:03

122 Making Sure Your Clothes Are Communicating Your Positive Story

4:55

123 Handshakes, Greetings and Hellos with Poise

3:49

124 Your Body Language Partner - The Friendly Spotter

1:50

125 Once Last Chance for a Body Language Personal Critique....

1:23

126 Conclusion - Congratulations - You are Now Master of Your Own Body Language

1:27

127 How to Improve Your Voice Overview

0:36

128 How to Improve Your Voice Famous Bad Voices

2:00

129 How to Improve You Voice Record Your Voice

2:11

130 How to Improve Your Voice Diagnosis Your Own Voice

1:14

131 How to Improve Your Voice Feedback from Others

1:51

132 How to Improve Your Voice Defining Your Exact Problems

5:05

133 How to Improve Your voice Listen to Natural conversation

4:50

134 How to Improve Your Voice Practice Again and Record

3:09

135 How to Improve Your Voice Don't Lower Your Voice

6:30

136 How to Improve Your Voice practice on Video

3:30

137 How to Improve Your Voice Other Techniques

1:34

138 How to Improve Your Voice Conclusions

1:10

139 How to Introduce Yourself Intro

3:14

140 How to Introduce Yourself What NOT to Do

3:47

141 How to Introduce Yourself The Right Way

8:40

142 How to Introduce Yourself 1st Video Rehearsal

1:51

143 How to Introduce Yourself Friend Feedback

3:17

144 How to Introduce Yourself Conclusion

6:37

145 Quick Wins! Do THIS To Look and Sound Great on Skype Phone Calls

1:43

146 Never Confuse Personal Phone Use with Business Telephone Use Again

2:18

147 Why Your Phone is the Best Secret Business App Ever

2:22

148 Planning Your Successful Phone Environment

7:51

149 Final Preparation for Your Successful Phone Meetings

1:59

150 Making Sure Your Phone Passes Your Friend Test

3:17

151 Planning for Winning Conference Calls

3:58

152 Look Prime Time Ready for Your Video Calls

7:23

153 Placing Phone Calls Like the Consummate Professional

2:33

154 Always Knowing the Best Time to Call Clients and Prospects

0:31

155 Now You will Never Wake Up a Client in the Middle of the Night

2:33

156 Answering the Phone so Everybody Knows You are Ready for Business

2:01

157 No Such Thing As Answering The Phone Too Quickly These Days

1:01

158 Your Clients Will Never Think You are Screaming At Them Again

2:23

159 Knowing How to Sound Your Very Best - Every Time

5:26

160 The Right Way to Put Someone On Hold

0:50

161 Making Sure They Only Hear the Magic of Your Voice

1:44

162 Being a Professional to Every Generation, Regardless of Your Own Preferences

5:59

163 Voicemail That Soothes, Not Angers

10:05

164 Best Voicemail Messages for Success

3:40

165 Take 1, Take 2, Take 3 Until You Get It Right

2:04

166 Never Be Busy for Clients and Bosses Again

1:00

167 Making Your Phone Disappear At the Perfect Moments

5:07

168 Tit for Tat and Text for Text

1:12

169 Better Than the Best Hollywood Goodbyes

0:53

170 Conclusion - You Are Now a Master of the Telephone for Every Business Situation

0:58

171 How to Be a More Assertive Public Speaker Intro

1:03

172 How to Be a More Assertive Public Speaker Diagnosis

5:17

173 How to Be a More Assertive Public Speaker Must Have Style and Substance

3:23

175 How to Be a More Assertive Public Speaker Conclusion

176 Ask for a Raise Overview

1:08

177 Ask for a Raise Timing

2:19

178 Ask for a Raise Ask for an Appointment

1:34

179 Ask for a Raise Be Positive

2:56

180 Ask for a Raise The Future

3:11

181 Ask for a Raise The Ask

4:32

182 Ask for a Raise What Not to Do

5:13

185 How to Deliver an Elevator Pitch Intro

1:40

184 Ask for a Raise Video Rehearsal and Conclusion

6:03

183 Ask for a Raise Competing Job Offers

6:15

186 How to Deliver an Elevator Pitch Goal

1:28

187 How to Deliver an Elevator Pitch One Big Idea

4:07

188 How to Deliver an Elevator Pitch Simplify

2:56

189 How to Deliver an Elevator Pitch Role Models

2:06

190 How to Deliver an Elevator Pitch 2 Key Questions

3:37

191 How to Deliver an Elevator Pitch The Giveaway

3:40

192 How to Deliver an Elevator Pitch Watch Bad Elevator Pitches

3:17

193 How to Deliver an Elevator Pitch Conclusion

1:26

194 This DEVICE Is the Single Biggest Difference Between Great Speakers and Awful Ones

2:01

195 Become a MASTER Storyteller

3:10

196 How to Use Stories When Giving TECHNICAL Presentations

4:44

197 Packaging Insights for Your Audience Using Stories

2:19

198 Don't Tell Stories, Instead RE-Live Stories Public Speaking

1:10

199 Message Drives Stories Public Speaking

0:50

200 Share Your Emotions When telling Your Stories Public Speaking

1:48

201 What Characters and Conflicts are in Your Story Public Speaking

1:24

202 What is the setting for Your Story Public Speaking

1:12

203 Your Speaking Stories Must Contain Dialogue Public Speaking

1:26

204 Your Story Must have a Resolution Public Speaking

0:38

205 More on Stories 2

16:24

207 The Perfect Starting Point for Any PowerPoint Presentation

0:47

208 This Will Motivate You Audience to Do Exactly What You Want Them To Do

0:49

209 What Are Your Motives for Delivering a PowerPoint Presentation

1:01

210 The Worst Possible Reason To Use PowerPoint Is...

1:41

211 Double Your PowerPoint, Double Your PowerPoint Pleasure

1:55

212 The Ultimate 2-Part Test for Every PowerPoint Slide

1:42

213 The Single Riskiest Thing You Could Ever Do When Delivering a PowerPoint

2:29

214 The Essential Steps of Creating PowerPoint Presentations

1:04

215 Your PowerPoint Presentation Must Be Just as Good as Your Q and A Session

1:38

216 You Must Be Ready for Disaster Striking!

2:43

217 It's Not PowerPoint That Is Boring, It Is (look in the mirror)

2:32

218 Never Forget, YOU are the Boss of Your PowerPoint

1:46

219 Stop Asking Your Audience to Multitask!

4:08

220 Here Is Exactly What Should Go On Your PowerPoint Slide

2:28

224 Your Audience Already Has a Preferred Way of Reading

4:40

222 Nobody Cares About What Is Easy for You To Do

1:29

223 Would You Want to read a Book At A Movie Theater

2:48

221 This is How to Use a Graph In a PowerPoint

2:02

225 The Sequence of Your Presentation Is Key

1:12

226 Get Your Audience to Focus On One Thing At a Time This Way

2:17

227 Advancing Slides the Advanced Way

2:22

228 Want a Remote Control Then Bring Your Own

1:12

229 Complexity Is Your Enemy

2:11

230 Ha! Nobody Can See the Bottom Half of Your Slides

3:05

232 If Your PowerPoint Presentation Bores You, Guess Who Else It Bores

1:52

231 Only Liars Say 'There Is No time to Rehearse the PowerPoint Presentation'

4:27

233 Laser Pointers Should Be Used Like This

1:42

234 One Image Per Slide Is the Golden Rule

1:51

235 Never Let PowerPoint Be Your Downer

2:47

237 The Perfect Length of time for a PowerPoint Presentation Is...

1:45

236 Don't Become a Character In Your Own Horror Movie

2:01

238 This Is How You Cheat To Win On Every PowerPoint Challenge

3:21

239 Plan Your PowerPoint Preparation This Way

3:55

240 Test Your PowerPoint On a fresh Set of Eyes and Ears

5:10

241 If You Don't Want Your Audience to Ignore Your PowerPoint, Do This

0:49

242 Answer These Questions Before Using Video In PowerPoint Presentations

1:12

243 Assume You Are the Only Competent, Trustworthy Person In the World

2:22

244 Don't Forget the Occasional Prop

1:22

245 Just Because You Can Doesn't Mean You Should

2:11

246 Notes on Special Effects

3:09

247 The Perfect Way to Start Every PowerPoint Presentation

1:14

248 Managers Will NEVER Have to Look at boring Employee PowerPoint Again!

1:14

249 Here Is How to Deliver Somebody Else's PowerPoint Presentation

1:35

250 Your PowerPoint Presentation Still Requires Stories

1:07

251 Never Talk About Your PowerPoint

1:10

252 Free Focus Group Research to Make all Your PowerPoint Presentations Improve

1:47

253 The Perfect Number of Bullet Points Per slide Is...

0:45

254 The Perfect Number of PowerPoint Slides Is...

1:14

255 Quick Win! Increasing Your Odds of a Face to Face Persuasive Presentation

3:01

256 Always Select Your Best Persuasion Opportunities and Environments

1:57

257 Learning Persuasion Skills to Beat the Naturals

1:27

258 Mapping Out Your Finish Line - In Advance!

2:20

259 Moving the Numbers Game To Your Favor

4:15

260 The Unique Advantage of Persuasion in the Business World

7:18

261 Never Bore With Data Dumps Again

2:01

262 Master the Process Of NOT Telling People Too Much About Your Process

4:46

263 The 5 Key Messages for Your Persuasion Success

4:26

264 Your Secret Source of Winning Persuasion Messages

4:12

265 Note I Probably Shouldn't Have to Mention This, But Don't Lie

1:28

266 Persuade More By talking Less

4:29

267 There is Nothing Like Seeing Your Persuasion Messages in Text

1:28

268 More for You, By Not Talking About You

3:05

269 Here is How You Get People to Remember Your Messages

6:39

270 Ironing Out the Kinks in Your Persuasion Presentation

2:08

271 Mastering Persuasive Body Language

4:27

272 Persuading Yourself to Go Outside of Your Comfort Zone

1:46

273 The Single Best Way to Prepare for All Persuasion Presentation Opportunities

2:33

274 Persuasion That Takes 6 Months Is Still Persuasion

4:06

275 Persuasion Is Sometimes More Effective At the Top Than At The Bottom

3:45

276 Conquering Your Fear To Pitch Again

1:36

277 Conclusion You are Now Ready to Persuade!

1:55

278 How to Give a One on One Presentation Intro

2:47

279 How to Give a One on One Presentation Goal

0:59

280 How to Give a One on One Presentation Research the Person

3:31

281 How to Give a One on One Presentation Top 5 Messages

1:53

282 How to Give a One on One Presentation Top 5 Messages Part 2

4:25

283 How to Give a One on One Presentation Notes

1:50

284 How to Give a One on One Presentation 20 Questions

2:37

285 How to Give a One on One Presentation Stories

8:47

286 How to Give a One on One Presentation Conclusion

1:10

287 How to Give a Team Presentation Overview

1:38

288 How to Give A Team Presentation Goal

1:07

289 How to Give a Team Presentation Top 5 Messages

1:26

290 How to Give a Team Presentation Assign Topics

1:33

291 How to Give a Team Presentation Individual Prep

3:44

292 How to Give a Team Presentation Group PowerPoint

3:52

293 How to Give a Team Presentation 1st Rehearsal

3:53

294 How to Give a Team Presentation Conclusion

0:56

295 How to Deliver Technology Presentations Intro

4:10

296 How to deliver Technology Presentations Goal

1:01

297 How to Deliver Technology Presentations Top Five Messages

3:21

298 How to Deliver Technology Presentations Use Technology for Your Visuals

2:20

299 How to Deliver Technology Presentations Don't get Lost in Details

2:48

300 How to Deliver Technology Presentations Benefits not Features

1:51

301 How to Deliver Technology Presentations Conclusion

2:06

302 How to Give Financial Presentation Intro

4:19

303 How to Give a Financial Presentation Goal

1:13

304 How to Give a Financial Presentation Messages

1:55

305 How to Give a Financial Presentation Stories

2:11

306 How to Give a Financial Presentation No PPT for First 2 Minutes

2:15

307 How to Give a Financial Presentation PowerPoint Tips

3:21

308 How to Give a Financial presentation Draw Conclusions

1:17

309 How to Give a Financial Presentation Critique From Others

2:52

310 How to Give a Financial Presentation Conclusion

2:03

311 How to Give a Sales Presentation Intro

1:06

312 How to Give a Sales Presentation Goal

1:20

313 How to Give Sales Presentation Messages

2:43

314 How to Give a Sales Presentation Types of Presentations

3:47

315 How to Give a Sales Presentation One on One

4:28

316 How to Give a Sales Presentation 2 Common Blunders

1:41

317 How to Give a Sales presentation Bonus Tips

1:34

318 How to Give a Sales Presentation Conclusion

1:51

319 Investment Pitch Overview

1:18

320 Investment Pitch Core Messages

4:05

321 Investment Pitch Common Blunders

3:26

322 Investment Pitch The Power Point Deck

5:09

323 Investment Pitch Prototype

8:14

324 Investment Pitch Passion

3:50

325 Investment Pitch Conclusion

4:37

326 How to Speak to Large Crowds Intro

3:18

327 How to Speak to Large Audiences Coping with Fear

3:17

328 How to Speak to Large Crowds Don't Yell

2:45

329 How to Speak to a Large Audience Eye Contact

1:54

330 How to Speak to a Large Audience Longer Pauses

1:27

331 How to Speak to a Large Audience PowerPoint

1:49

332 How to Speak to a Large Audience Possible Outcomes

1:34

333 How to Speak to large Audiences Why Video Matters

3:26

334 How to Speak to Large Audiences Conclusion

2:20

335 Speaking to Foreign Audiences Overview

1:02

336 Speaking to Foreign Audiences Prep

3:06

337 Speaking to Foreign Audiences Culture

2:34

338 Speaking to Foreign Audiences Speak Slowly

3:45

339 Speaking to Foreign Audiences Handouts

0:52

340 Speaking to Foreign Audiences Fundamentals and Stories

5:04

341 Speaking to Foreign Audiences Working the Room

1:34

342 Speaking to Foreign Audiences Video Record and Test

4:45

343 Speaking to Foreign Audiences Conclusion

2:38

344 How to use a TelePrompter Intro

1:35

345 How to Use a Teleprompter Video Benchmark

1:55

346 How to Use a TelePrompter Self-correction

2:12

347 How to Use a TelePrompter 4 Key Elements

6:42

348 How to Use a Teleprompter Speed

1:06

349 How to Use a Teleprompter Volume

1:26

350 How to use a Teleprompter Pauses

2:03

351 How to Use a Teleprompter Head

0:42

352 How to Use a Teleprompter All 4 Together

1:31

353 How to Use a Teleprompter Full Speech Practice

2:30

354 How to Use a Teleprompter 2 Prompter Screens

2:22

355 How to Use a Teleprompter Politician Role Models

1:14

356 How to Use a Teleprompter TV Role Models

1:17

357 How to Use a Teleprompter Potential Disasters

3:28

358 How to Use a Teleprompter Secrets from Reagan

2:04

359 How to Use a Teleprompter Reasons to Not use a Teleprompter

3:41

360 How to Use a Teleprompter conclusion

0:42

361 The Video Advantage In All Your Proposals - Quick Win!

1:51

362 Hype Versus Reality - Why Most People Never Create Simple Video

3:33

363 Mastering the Human Side Of Looking and Sounding Your Best on Video

9:40

364 How This course Will Improve Your Business

1:44

365 Your Proposals will Stand Head and Shoulders Above Your Competitors

5:31

366 Your Clients Will Find You Their Most Responsive Partner Ever

2:00

367 Your Website Can Be Video-Centric

1:37

368 Now You Can Answer Frequently Asked Questions Just Once!

1:51

369 Talk Your Customers Through Your Whole Business Process

2:57

370 Have an Even Greater Presence on YouTube

4:28

371 Speak Your Thought Leadership

2:12

372 Your Exciting Video Newsletters Will Outshine Text Newsletters

2:20

373 Your Client Video Testimonials Will Prove Your Credibility Beyond a Doubt

2:54

374 Facebook Live Will Never Scare You Again

3:37

375 Project Your Best Face on Skype and Zoom

2:17

376 Deliver Keynote Speeches Without Ever Leaving Home

3:45

377 Drastically Reduce Your Time Training Employees and Others

2:18

378 Anything You Can Type You Can Now Speak on Video

1:09

379 Supercharge Your Public Relations Efforts With Video

2:09

380 The Crisis Communications Secret Weapon

1:42

381 Conclusion- You are Now Ready to Use Video Successfully In All Communications

2:13

382 Doing This One Thing Will Give You Total Confidence Before Any Media Appearance

2:15

383 It's OK To Feel Uncomfortable On Camera - Here's How to Get Over It

3:32

384 You Can Look Great, Shape a Message, Answer Questions and Speak in Sound Bites

3:24

385 Dressing for TV and Video Success

4:31

386 Here Is Where to Look On Camera

2:24

387 How the Media Pros Rehearse Their Interviews

7:22

388 Move Like a Seasoned TV Pro

5:11

389 Never Let the Seat Swallow You Up

2:33

390 Never Look Bored or Scared Again

3:45

391 Sell the Message by Selling the Messenger

3:23

392 Sit Like This to Look Your Best

2:39

393 Standing In Front of the Camera With the Greatest of Ease

2:55

394 Your Turn to Be On Camera

2:02

396 Anticipating the Reporters' Questions

3:07

395 Accomplish Your Goals With The Right Message

5:22

397 Brainstorming Your Message Points To Get the Best

1:58

398 Summary of Messaging Elements

0:23

399 The Power Of Your Positive Messaging

0:57

400 The Venn Diagram for Messaging Success

3:47

401 Time to Test Your Messages Out Loud

4:07

402 You Have Solved the Problem

0:18

403 Your Turn to Brainstorm Your Messages

3:41

404 Creating Messages The Media Will Find Irresistible

1:53

405 Find the right Message for Your Audience

2:49

406 Results Won't Speak for Themselves, But You Can

0:29

407 Stress What Is Important to YOU

1:53

408 And One More Thing...to Avoid

2:57

409 Always Be Moving Toward Your Message Points

1:16

410 Brief and Bland Can Be Best

1:23

411 Make 'I Don't Know' Your Best Friend

3:51

412 Never Call Yourself a Crook

3:45

413 Never Lose a Media Debate By Not Debating

1:19

414 Never Stress Over the Questions Again

2:47

415 Pick the Easiest Question for You

3:00

416 Summary of Answering Tactics

0:40

417 The Ultimate Skill - Rewriting the Question

4:17

418 Three IS the Magic Number

6:16

419 Use a Cheat Sheet And Never Get Caught

1:19

420 You Don't Have to Control the Interview - Just Control Your Own Mouth

1:10

421 Your Turn to Ask Questions

0:41

422 Demonstrating Your Answering Abilities

2:56

423 Absolutes Are Absolutely Easy to Get Quoted

1:40

424 Analogies Are Your Friends

0:39

425 Attack!!! Attack!!! Attack!!!

2:52

426 Bold, Action Words Will Get You Quoted

0:53

427 Cliches Might Not Impress Your English Teacher, but...

2:48

429 How Do You Really Feel About This

1:03

430 Laugh Your Way to Media Success

1:43

432 Pop Culture References are Irresistible to Reporters

0:55

433 Putting Your Sound Bites Together

1:56

434 Sounds Bites Are a Means Not an End

1:08

435 Summary of Top Ten Sound Bite Elements

1:27

436 Test Your Sound Bites

1:34

437 The Five Potential Outcomes of Every Media Interview

2:34

438 The Most Important Part of Your Media Prep

5:09

439 The Perfect Media Mindset

1:14

440 The Three Simplest Sound Bite Patterns Are...

3:03

441 Total Sound Bite Failure

4:34

442 What Else Is a Great Way to Get Quoted

0:48

443 Your Turn to Create Sound Bites

1:54

444 What Makes a TED Talk

3:34

445 Passion for an Idea Worth Spreading

6:03

447 Plan Your Visuals

3:39

448 Timing is Everything

10:59

449 Style AND Substance are Essential

11:48

450 Video Rehearsal is the Most Important Thing

7:44

451 Great Writers Read Great Writers

4:24

452 Apply to Speak at TED

1:18

453 Wedding Speech Overview

0:59

454 Wedding Speech One Special Thing

0:56

455 Wedding Speech Story

4:08

456 Wedding Speech What Not to Do

4:30

457 Wedding Speech Booze

2:03

458 Wedding Speech Focus on Bride and Groom

1:49

459 Wedding Speech Cheat Sheet

1:07

460 Wedding Speech Video Rehearsal

1:12

461 Wedding Speech Feedback from Others

2:43

462 Wedding Speech Conclusion

1:38

463 How to Give an Acceptance Speech Intro

1:35

464 How to Give an Acceptance Speech Goals

2:16

465 How to Give an Acceptance Speech Thank People in a Meaningful Way

1:09

466 How to Give an Acceptance Speech Be Entertaining

2:01

467 How to Give an Acceptance Speech Watch YouTube Greats

1:14

468 How to Give an Acceptance Speech Tell a Story

1:08

469 How to Give an Acceptance Speech Just the Right Amount of Emotion

1:22

470 How to Give an Acceptance Speech Don't Read a Speech

2:08

471 How to Give an Acceptance Speech Notes

3:27

472 How to Give an Acceptance Speech More Common Blunders

1:53

473 How to Give an Acceptance Speech Conclusion

0:56

474 How to Be a Motivational Speaker Overview

1:00

475 How to Be a Motivational Speaker Are You Motivating

2:22

476 How to Be a Motivational Speaker What makes You Special

3:59

477 How to Be a Motivational Speaker What is Your Story

3:37

478 How to Be a Motivational Speaker Your Process

5:05

479 How to Be a Motivational Speaker Your Messages

1:38

480 How to Be a Motivational Speaker Stories for Each

1:58

Customer Communication Skills For Your Consumer Life

482 How to be a Motivational Speaker YouTube Role Models

2:31

488 How to be a Motivational Speaker Conclusion

0:52

481 How to Be a Motivational Speaker Stagecraft

2:55

487 How to Be a Motivational Speaker Speaker Bureaus

1:44

484 How to Be a Motivational Speaker Show to Others

0:45

483 How to be a Motivational Speaker Video Rehearse

1:31

489 How to Give a Retirement Speech Intro

1:59

485 How to Be a Motivational Speaker Put Video on YouTube

1:38

486 How to Be a Motivational Speaker Tell the World

1:47

490 How to Give a Retirement Speech 3 Events from Career

3:20
Crucial Skills for Persuasion, Assertiveness & Business Needs
TJ Walker

TJ Walker | BestSelling Personal Development | Habits Expert

4.5/5 Instructor Rating: ★ ★ ★ ★ ★ ★


For more than 30 years, TJ Walker has coached executives on their interviewing skills and presentation skills in the corporate world. He's here to tell you that nobody is a natural at this. Job interviewing skills is something that anyone can learn but that nobody is born with. TJ has a simple, step-by-step process that will help you build confidence and skill in communicating effectively in job interviews.
Description
Communication skills are the most important personal skills you can develop for your success in life. Those who develop strong communication skills do well in school, secure jobs and promotions, and often ascend to the highest levels of leadership. Those who don't experience stagnation. This course is your way to get a Masters-level communication education. It's a one-stop shop for all your communication skills training needs.
Access 493 lectures & 24.5 hours of content 24/7
Cover a vast array of communication needs & scenarios, from job interviews to investor pitching
Learn how to speak to big corporations when you have a problem w/ service
Discover how to give a wedding speech or eulogy
Become a master of persuasion, assertiveness, & all aspects of business communication
Expand your leadership abilities
Specs
Important Details
Length of time users can access this course: lifetime
Access options: web streaming, mobile streaming
Certification of completion included
Redemption deadline: redeem your code within 30 days of purchase
Experience level required: all levels
Have questions on how digital purchases work? Learn more here
Requirements
Terms
Unredeemed licenses can be returned for store credit within 30 days of purchase. Once your license is redeemed, all sales are final.
All reviews are from verified purchasers collected after purchase.
I read the instructions and attempted to start on the 1st lesson. However, I was not able to print a pdf copy. successful.
Apr 18, 2020